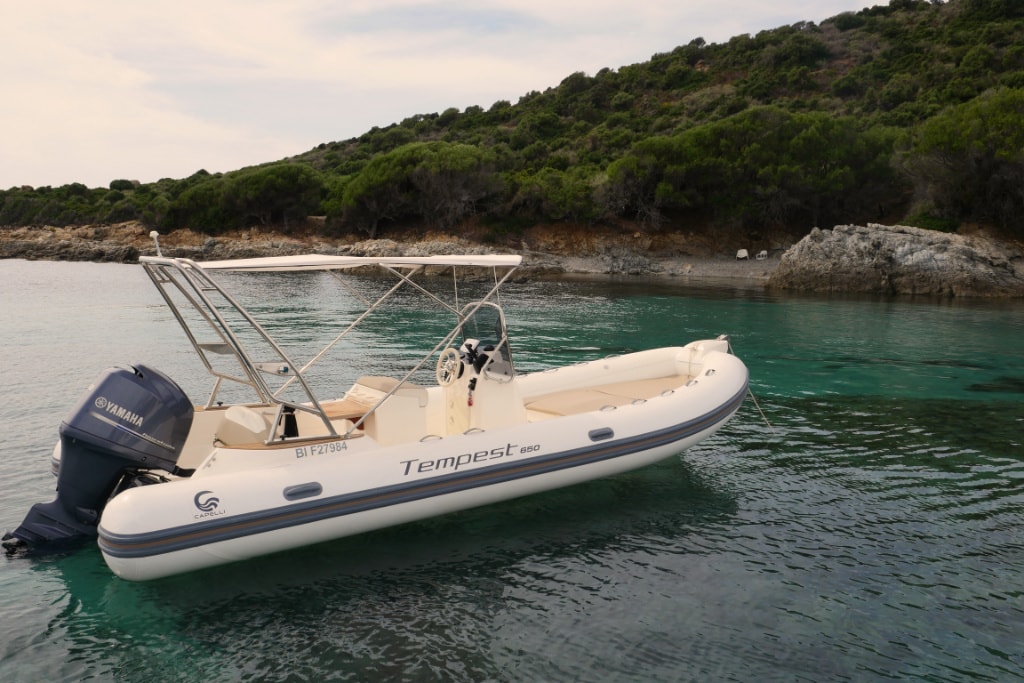 Soft in choppy, catchy cornering, the Tempest 650 is a treat to ride. It reached 35 knots with 175 Yamaha horses.
The Tempest 650, although very close to the 626 which already has a six-year career, offers a more slender silhouette and offers additional roominess thanks to a more spacious deck, where one circulates even more easily. For the rest, it takes again the basic qualities of its elder: a comfortable navigation, a convivial cockpit at anchor
Capacity : 10 people (advised 6/8)
Lenght : 6,5 m
Width : 2,53 m
Engine : Yamaha 175cv
Equipements : Taud de soleil, bain de soleil avant, échelle de bain, douchette d'eau douce, sondeur couleur, banquette arrière, coffres de rangements, musique Bluetooth.